Blue Sky Limo's Premiere Airport Shuttle Service
Are you planning on visiting one of the major Rocky Mountain resorts for a skiing vacation or a nice summer getaway? You'll need to arrange your transportation to and from the airport. While there are several options to consider for getting from the airport to your accommodations, a private Rocky Mountain airport car service is usually going to be your best choice in terms of convenience and comfort.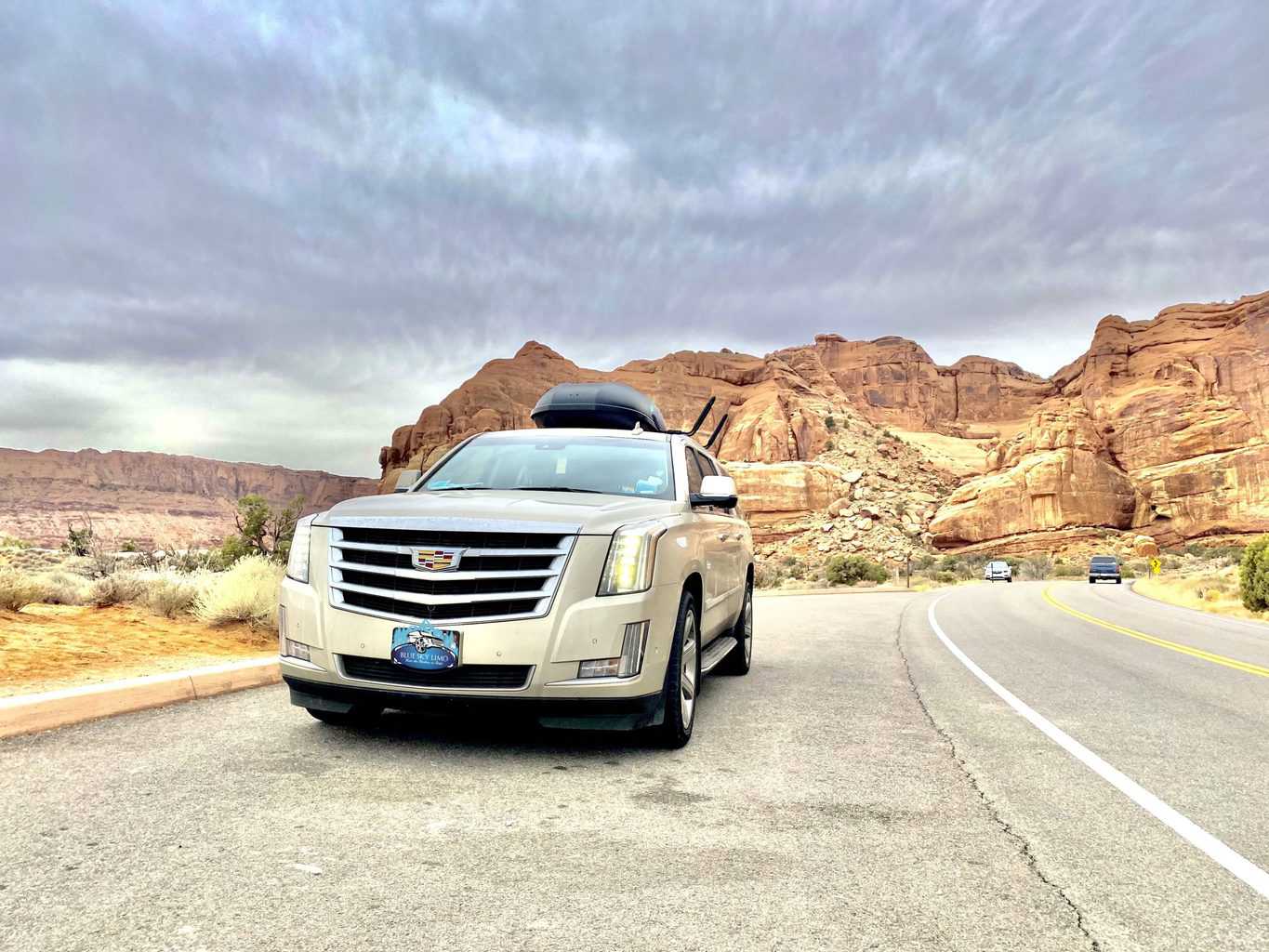 Whether you are flying into Denver International or Eagle Regional Airport, Blue Sky Limo is there to pick you up, assist with all your luggage and drive you and your party safely and comfortably to your resort destination of choice. Our drivers are super friendly Eagle County locals, who will be happy to assist you with every step of your journey.
Luxury Private Airport Shuttle Service
Our award winning airport shuttle service has been in business since 2012, and we have some of the best reviews on both Google and Yelp. So why not "Ride the Rockies in Style!" with our chauffeured luxury SUV airport shuttle service. You'll be in great hands, and thoroughly enjoy your trip as you sit back, relax and enjoy the gorgeous mountain views.
We have several shuttle services to choose from based on where you are heading. Blue Sky Limo has office locations, support staff and drivers available at many of the major Rocky Resort towns, so please select from the following options when arranging the Rocky Mountain airport shuttle service that best fits your needs.
Airport Shuttles To Vail
When considering your travel options for going to Vail to look no further than our award winning Vail airport shuttle service. Vail is our original company headquarters and Blue Sky Limo will always be proud to call Vail, Colorado our home. We have driven 1000's of clients over the years to and from Vail. Our track record and reputation speaks for itself. Just ask any Vail hotel, who their prefered shuttle partner is; and they're bound to tell you about Blue Sky Limo.
Our Vail Airport shuttle service is world-class. Time and time again customers who choose to ride with us, book us again for all their future Vail retreats, and recommend Blue Sky Limo in Vail to all their friends and relatives. Give our Vail airport shuttle a try, and you will see why we are help in such high regard. Your complete satisfaction is our pledge. Give us a call today to arrange your Vail shuttle service.
Blue Sky Limo | Vail Airport Shuttle Service
1300 N Frontage Rd W
Vail, CO 81658
(970) 376-7849
https://blueskylimovail.com/shuttles/vail-airport-shuttle/

Shuttles From Eagle Airport
Our Eagle location is the newest addition to the Blue Sky Limo family. Opened in 2021, we are proud to offer our luxury Eagle Airport Shuttles to guests flying into Eagle County via Eagle Regional Airport (EGE). Eagle airport is quickly becoming the entry port of choice for many coming into the valley, and it's not hard to see why.
With more and more flights offered each year, flying into Eagle is just more convenient. You're just 30 minutes away from the major resorts, and there's no need to make the long journey through the pass or Eisenhower tunnel, which frequently have major delays. If you're flying into Eagle, give our Eagle Airport Shuttle office a call!
While there are a few Eagle County shuttle services in operation, only Blue Sky Limo provides an exclusive office location conveniently based in Eagle, Colorado. Our EGE Airport shuttle is by far the easiest way to get to and from EGE.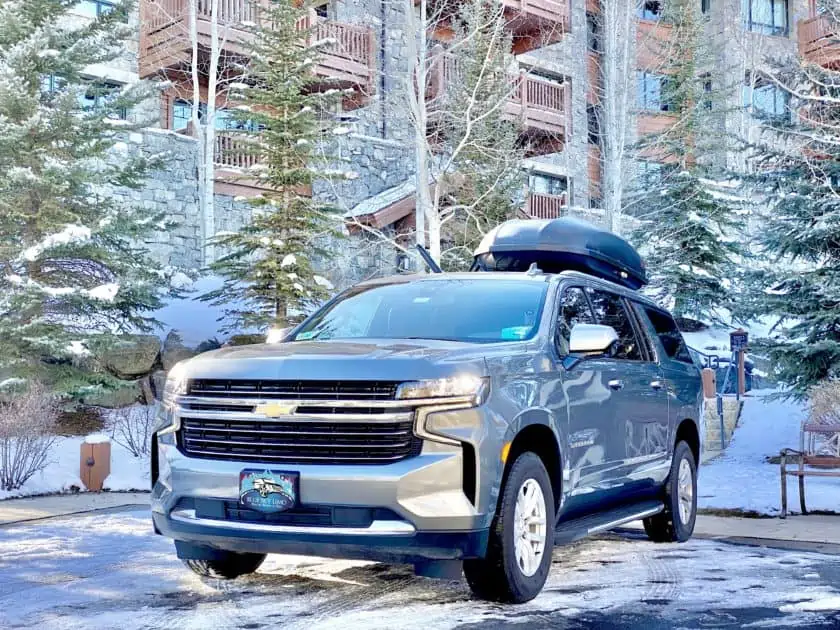 100 Oak Ridge Ct, #3712
General Delivery
Gypsum, CO 81637
970-401-7001
https://blueskylimovail.com/shuttles/eagle-airport-shuttle/
Airport Shuttles To Aspen
Blue Sky Limo Aspen provides exceptional luxury car service from Denver International Airport to Aspen, Colorado. We operate a fleet of top of the line SUV's and Sedans to take you and your party from DIA to Aspen in ultimate comfort. We only use highly trained professional drivers, and all our vehicles adhere to the highest in safety standards. You are in good hands with us!
We also provide outstanding shuttle service to and from Aspen, Colorado. We opened our Aspen location in 2019 and it has been growing in popularity ever since. Our Aspen airport shuttle provides top of the range luxury chauffeured SUV's fitted out with all the latest upgrades to make the journey to Aspen as relaxing and convenient as possible.
Harsh Winter road conditions are not an issue when you utilize our Aspen airport shuttle service. Our vehicles are all equipped with 4wheel drive, studded snow tires and of course plenty of cargo space for all your gear. Don't worry about the driving – we can take care of that, so you can enjoy your Aspen vacation!
Blue Sky Limo | Aspen Airport Shuttle Service

522 Vine Street
Aspen, CO 81611
(970) 401-7023
https://blueskylimovail.com/shuttles/aspen-airport-shuttle/
Airport Shuttles To Beaver Creek
Our private Beaver Creek Airport shuttle service can take you from the airport to your Beaver Creek accommodations and back again to the airport in style and elegance. You will be delighted to know that our fleet of luxury cars is maintained year-round to the highest levels of safety. We treat all our customers like family; that's the reason once you ride on one of our Beaver Creek shuttles, once, you'll come back again and again.
Our private airport shuttle service will pick you up from your hotel and drive you directly to the airport. We'll get you there on time, every time. Our support staff actively monitors all flight information so you can rest assured that there will never be any issues when you come to visit Beaver Creek, Colorado!
Blue Sky Limo | Beaver Creek Airport Shuttle Service

111 W. Beavercreek Blvd. #1404
Beaver Creek, CO 81620
(970) 432-0414
https://blueskylimovail.com/shuttles/beaver-creek-airport-shuttle/
Airport Shuttles To Breckenridge
Our Breckenridge-based airport shuttle service is the ideal way to come to this amazing fun resort. While there are a few ways to go from the airport to Breckenridge, our private service is definitely going to be the most enjoyable. Drivers for our Breck location are all Summit County locals, who know the area like the back of their hands! If you need any advice on the best runs to take, the best places to dine, just ask – and they'll be thrilled to assist you.
A private airport shuttle service for Breckenridge is the quickest and most reliable way to get to town. You'll be driven in a spacious and elegant SUV and not have to worry about parking, gas, or driving through the snow. We'll pick you up from the airport and take you to Breckenridge and back again, so you can just enjoy your stay.
Blue Sky Limo | Breckenridge Airport Shuttle Service

305 S Ridge St #5903
Breckenridge CO 80424
(970) 406-4690
https://blueskylimovail.com/shuttles/breckenridge-airport-shuttle
Private Airport Shuttles – The Only Way to Travel
Blue Sky Limo's wide range of airport shuttle services based in all the major Rocky Mountain resort destinations make it easy to select the right shuttle service for when you next come to the Rockies. With office locations in Vail, Eagle Airport, Aspen, Beaver Creek, and Breckenridge – wherever your next adventure takes you, you can be assured that Blue Sky Limo can pick you up and drop you back off at the airport in the style and comfort you deserve. So give one of our locations a call today to arrange your exclusive airport shuttle service provided by Blue Sky Limo!